Water-Borne Polyurethane Resin (PUD)
Product Detail
Product Tags
Features
Low activation temperature, excellent initial tacky property, excellent heat resistance, toxic-free, environmental friendly.
Application
Suitable for heat activated adhesive, such as furniture, automotive, shoe and construction industries.
Properties
Standard
Unit
U1115H
U1115
U1115L
Appearance
Visual
-
Milky white liquid
Milky white liquid
Milky white liquid
Solid content
1g, 120℃, 20min
%
49-51
49-51
49-51
Viscosity
Brookfield,LV,63#/30rpm
mPa.s
500-2000
500-2000
500-2000
Density
GB/T 4472-2011
g/cm3
1.02-1.09
1.02-1.09
1.02-1.09
pH Value
GB/T 14518-1993
-
6.0-9.0
6.0-9.0
6.0-9.0
Activation temperature
Enterprise Standard
℃
60-65
55-60
50-55
MFFT
Enterprise Standard
℃
5
5
5
NOTE: The above values are shown as typical values and should not be used as specifications.
Handling and Storage
1. Avoid breathing thermal processing fumes and vapors
2. Mechanical handling equipment can cause formation of dust. Avoid breathing dust.
3. Use proper grounding techniques when handling this product to avoid electrostatic charges
4. Pellets on the floor may be slippery and cause falls
Storage recommendations: To maintain product quality, store product in a cool, dry area. Keep in a tightly sealed container.
HSE Information: Please take MSDS for reference.
Certifications
We have full certifications, such as ISO 9001, ISO 14001, ISO 45001, IATF 16949, CNAS National Laboratory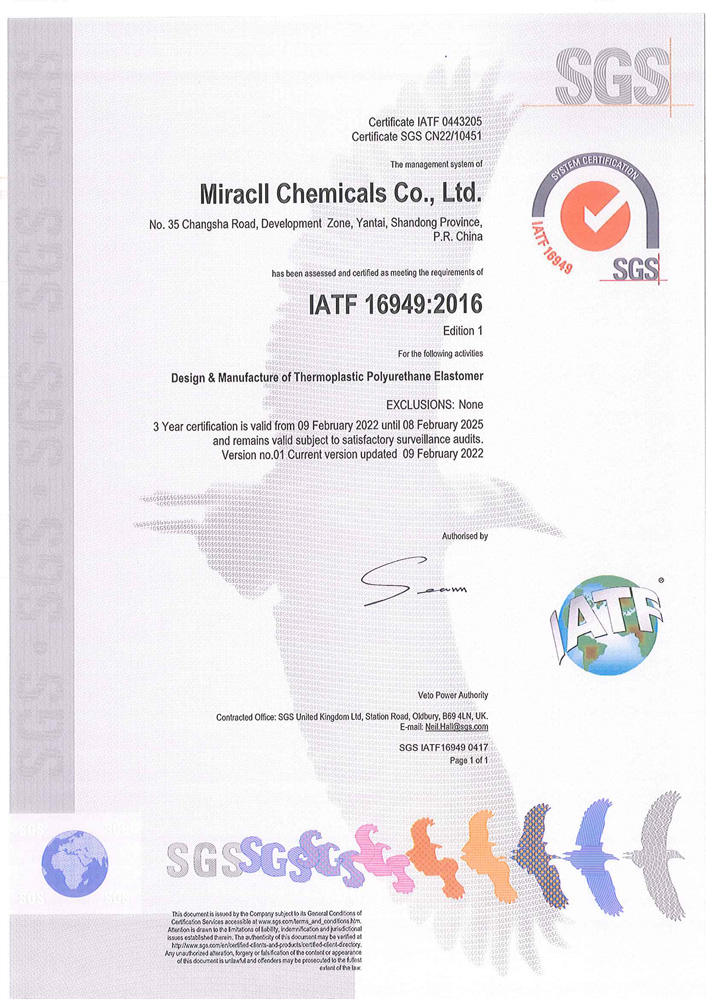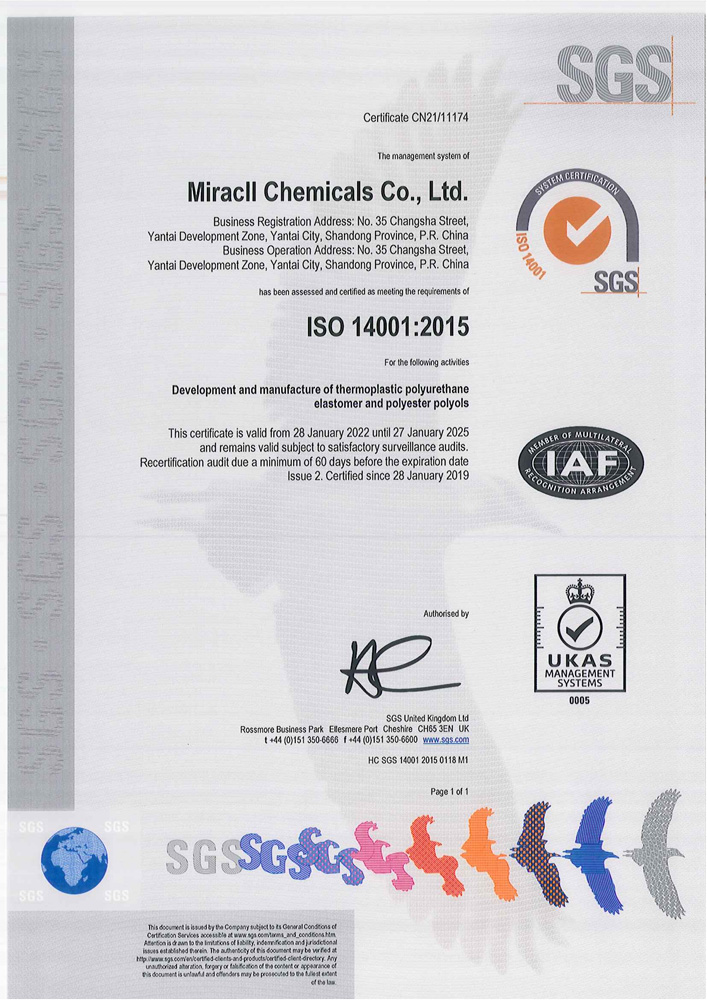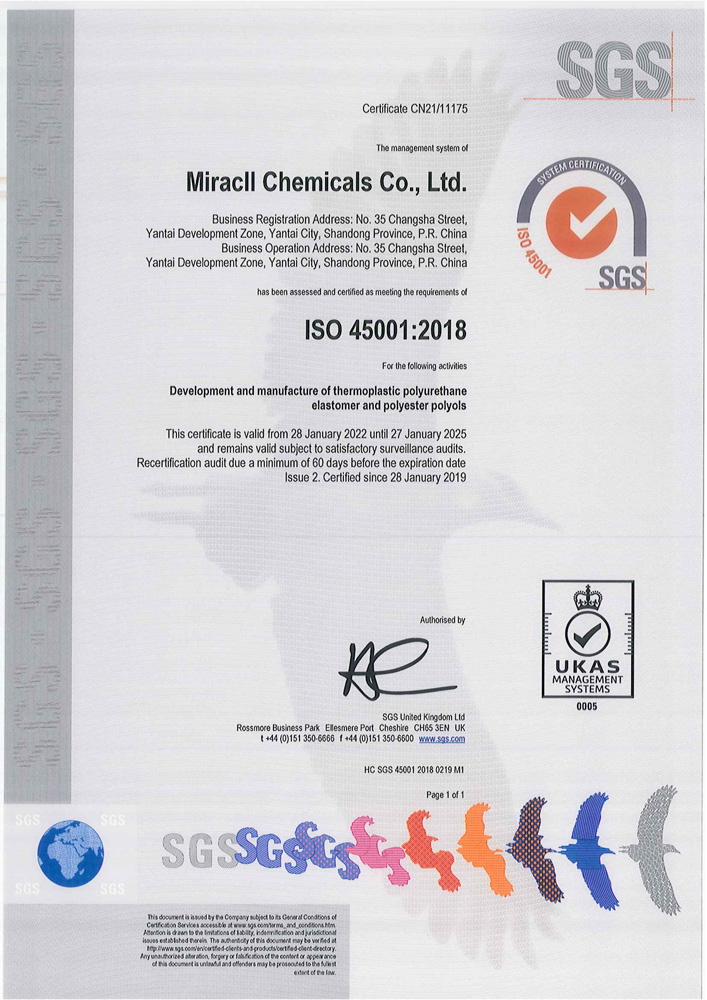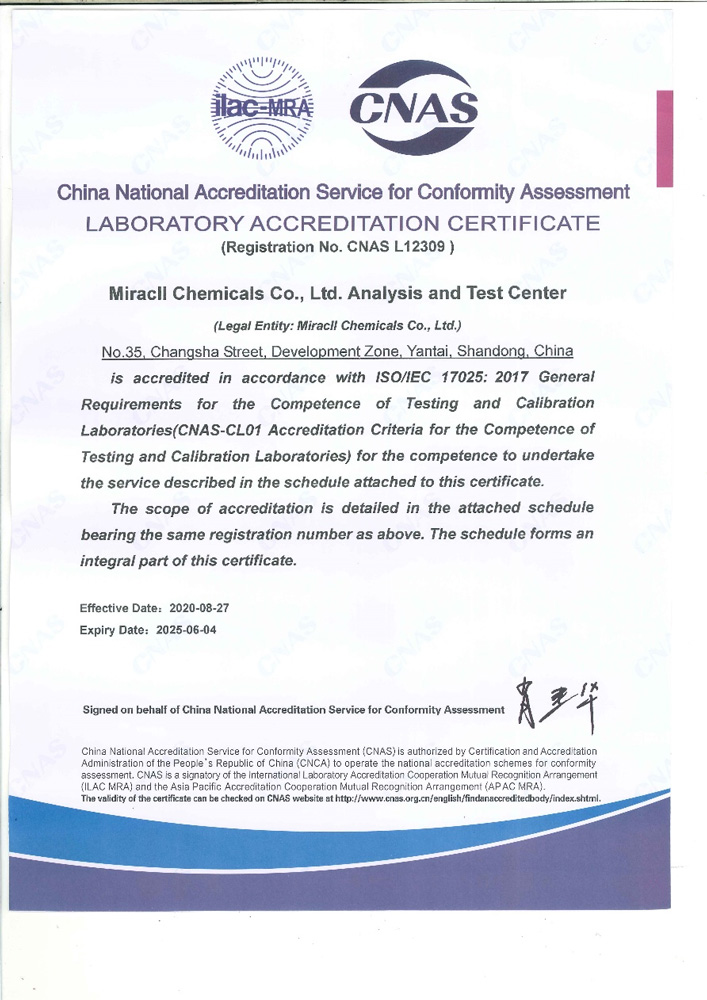 ---
Previous:
PUR Adhesive For Textiles
Next:
E8 Series PBS
---
Write your message here and send it to us